Description
We have developped internally an unique projection et interactive system for indoor ski centers. You can discover more about this system in the video below :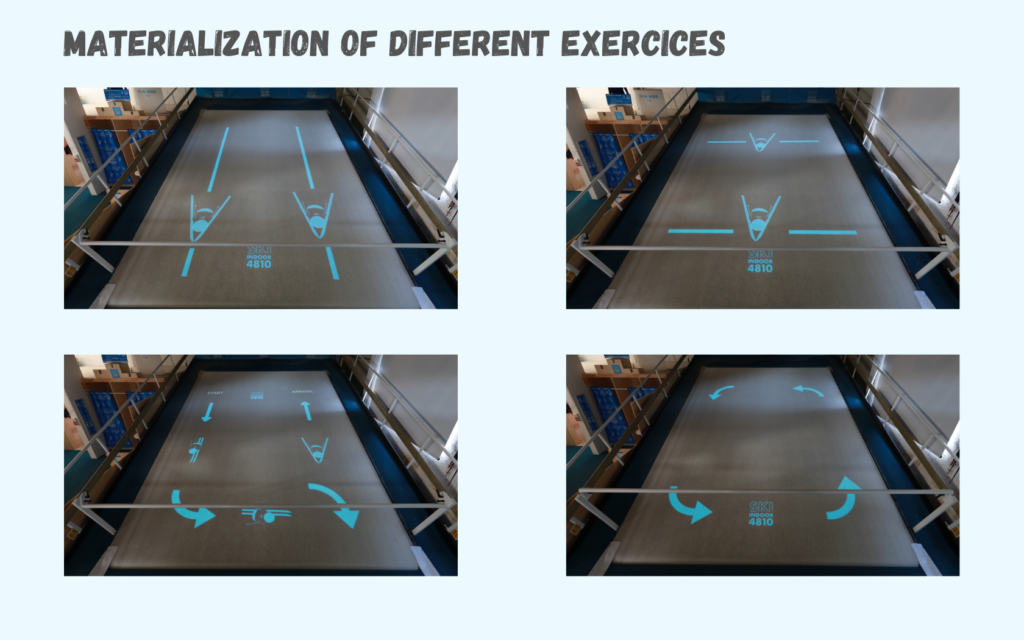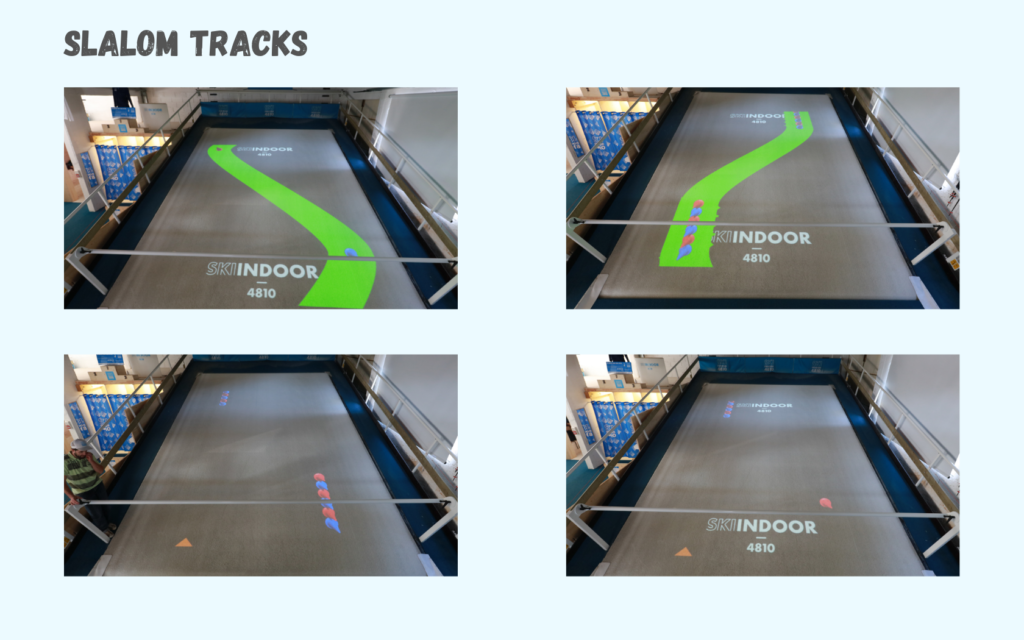 Interactive Games
We have developped several interactive games, you can find the example of one of our games below : the Super Slalom Indoor
Super Slalom Indoor
We developped this unique fun challenge, that is respecting the principles of the Super Slalom in La Plagne : the longest slalom in the world (but here in infinite version).
We provide an immersive and original experience ! The objectif is to stay the longest possible in the black and yellow track. Slalom gates are projected on the infinite slope, the track is getting faster and faster, the goal is to stay the longest possible in the track. The rythmn is changing all the time, if you miss a gate the race is stopping.
It is a world premiere that we can give a score to all participants of the indoor skiing challenge and have a ranking.
Customer feedback
You can check our customer's feedback on our system in this video below :
Commercial Use
This system is also very helpful to use for commercial purposes. You can put the slope at the image of a company, organise an indoor photo shooting for ski products, celebrate partnerships or sponsors all year round.
More information
You are interested in our unique projection system on indoor ski slopes ?Please fill in the questionnaire below for more information : https://forms.gle/EoQqdNjufzfWCUqN9
Or contact us directly at this email address : loic@skiindoor4810.com
Français
Vous êtes intéressé par notre système de projection unique au monde ?
Merci de remplir ce questionnaire pour plus d'informations :
https://forms.gle/2cQcz3K2JzfMBLur6